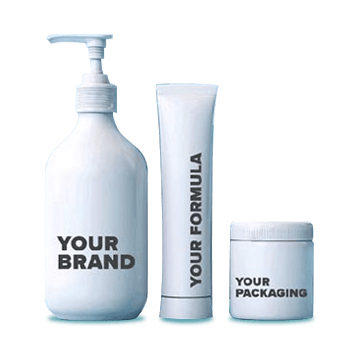 THE BEST IN PERSONAL CARE, PET PRODUCTS, AND HOUSEHOLD GOODS FOR OVER 30 YEARS
First founded thirty years ago as a manufacturer of soaps for corporate facilities, Petra has evolved and grown into a multinational one-stop-shop for all personal care and household amenities with over 4,000 customers.
Petra is a GMP ISO22716 2017 Certified company. Petra prides itself in our quality culture, with a robust quality management team and proprietary system.
Petra also has regulatory expertise, with a robust inhouse compliance team no matter the jurisdiction you're in.
Petra's team of chemists have diverse expertise in a range of product categories and are loved by our clients. They have been awarded numerous grants for their novel research.
Our product offering and contract manufacturing includes categories such as hair care, body care, personal care, pet care, cosmetics, wipes, and logistic solutions.
Our filling lines can handle a wide range of packaging from small droplets, gallon jugs, bottles, jars, and tubes.
We specialize in manufacturing and contract jobs, from production runs of 10,000 > 1,000,000s pieces. We're your ideal partner.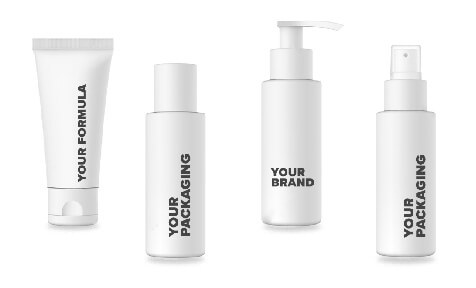 type of products
Men's Grooming Products
SLS & Paraben Free
High End Skincare Products
Household Products
Leave-In Hair Products
Recycled Packaging
Pet Care Products
Eco/Sustainable
Adult Appropriate Products
Retail Ready Products
Our two labs and team of chemists/compounders, combined with our production resources, enable us to create everything from hair care products (like hair gels and mousse) to sanitization products (like hand sanitizer and wipes). Our state of the art 60,000 sq.ft. facility includes 12 kettles ranging from 100kg to 20000kg (two of them are jacketed mixing tanks), and a cooling line that allow us to make mostly all required liquids and some solids like pomades.

Ranging from 100kg – 20000kg
Our 10 filling lines (including 5 wipe lines and a tube-filler) and our in-line labelers make it convenient for you and your business to rely on our speed and efficiency for your production needs. Whether you're just starting out or scaling up, we have the capacity to accommodate your needs. Not only do we deal with the production side, we can also help you will all your fulfillment needs with our five warehouses located coast to coast across the United States and Canada.

Product Categories
With over 1000 formulas, here are just a few examples of the products we make for the customers we love:
Whether you need a product that is:
⚫

High-End or Low End

⚫

Certified Organic or Kosher

⚫

with a DIN# or NHP#

⚫

Cruelty Free or Vegan

⚫

SLS or SLS-Free

⚫

Anti-Aging or Anti-Pollution
Petra's team of chemists, compounders and regulatory officials can bring your idea to fruition.
UNPARALLELED ACCESS TO A DIVERSE SET OF PACKAGING
Petra's filling lines accommodate a diverse set of packaging components (as illustrated above).
If you don't see your item listed, please don't hesitate to ask whether we carry or can accommodate your request. Chances are we can!
Petra has unparalleled access to a diverse set of packaging vendors that we've been working with for decades.
You can leverage our experience and contacts for any of your upcoming projects:
⚫

Industrial Design and Package Engineering

⚫

Mold Development

⚫

Colour Matching and Package Qualification

⚫

Quality Assurance and Lab Support
⚫

100% PCR Packaging

⚫

Sustainable Labels

⚫

Wrap Around Labelling

⚫

Front & Back Labelling

⚫

Top & Bottom Labelling

⚫

Retail Boxes

⚫

Kitting
Why you should choose us
At Petra, we are all about facilitating the needs of your company and the needs of your products. Using the tools at our disposal, and the knowledge of our hired professionals, we create market researched, high performance, innovative products and couple them with the best fulfillment practices, to elevate your brand.
After the product has been created, bottled and labelled, we can then use Petra's world-class distribution network that can meet any and all of your fulfilment needs. With 10 Warehouses located globally, we can figure out the logistical requirements needed to keep your products stocked and ready for shipment.
Punchout Ordering & EDI Compliant
Petra has been servicing over 4,000 customers across the globe. As illustrated, Petra has a world class distribution network that can meet any and all of your company's fulfillment needs.
Toronto, Ontario
Calgary, Alberta
Buffalo, New York
Atlanta, Georgia
Honolulu, Hawaii
Los Angeles, California
Reno, Nevada
Houston, Texas
Ft. Wayne, Indiana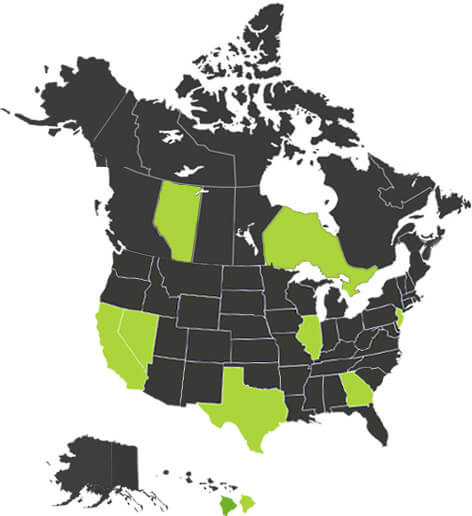 Choose Petra and you will have over 30 years of experience in manufacturing, access to state-of-the-art production lines, and fast fulfillment services at your disposal. Let us provide your customers with the products they deserve.

Fast turn
around

Manufacturing
Expertise

Scaling
Capacity
For more information
Contact us at:
vince@petrasoap.com | 1-800-4632516 ext. 220 | Address: 90 Moyal Court, Concord, ON, L4K4R8