History
We've come a long way from using iron rust or coral powder as toothpaste, like the Ancient Greeks. Oral care now consists of complete regimes to keep our mouths healthy and those pearly whites… white! Mouthwash, floss, electric toothbrushes, whitening gum and serums, chap-stick, lip balm, etc. There is so much variety and preference for people when deciding how they want to keep their lips and teeth healthy. And if you're an existing brand or looking to develop a new line of products or are in need of a new contract manufacturer, look no further than Petra Soap to help you with your contract manufacturing, formulation, and filling needs.
Lip Balm / Lip Gloss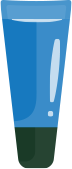 In need of a lip balm or lip gloss? What's the difference? Lip balms are unisex, while lip gloss tends to be used by women. Common lip products include a base made from waxes or oils, and a colouring and flavouring agent. Historically, like most personal care items, these were made with a lot of chemicals. However, the base of a lip product lends itself well to utilizing natural ingredients and the demand of these natural lip care products is on the rise. Whether you're in need of a chap stick, lip balm, lip gloss, in pink, blue, or all-natural, let Petra formulate and product a product your customers will love.
Mouthwash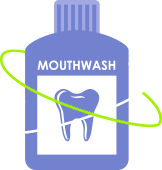 Global Mouthwash Market is anticipated to grow significantly in the years to come due to the rise in demand for mouthwashes that contain natural ingredients and increasing demand for alcohol-free mouthwashes: Petra is here to help your business take advantage of this trend, with your customers taking advantage of the benefits of mouthwash: mouthwash, apart from cleaning, helps to freshen breathe, reduce or prevents gingivitis, reduces plaque (forming of bacteria) and prevents tooth decay and bad breath. So, whether you want a classic mouthwash with alcohol, an-alcohol free mouth wash, or you want it to be green colour or no colour, Petra has you covered.
Toothpaste

With the Global Toothpaste market expected to reach USD $27.7 Billion by 2023, many companies, perhaps like yours, is trying to take part in the action, and there's plenty of room. Companies like Hello are entering in an interesting manner: by ditching the traditional blues, reds, and whites, for the more jarring charcoal black… toothpaste seems like the final frontier of the personal care space to be disrupted, and Petra is here to help. Whether you're in need of a traditional fluoride infused toothpaste, or something more chic like a jasmine flavoured paste, Petra can take your idea and help formulate / fill a winning product.
Fun Facts Teeth / Lips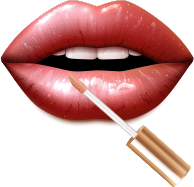 The average American spends 38.5 total days brushing their teeth over a lifetime.
Tooth enamel is the hardest substance in the human body. However, we do not recommend that you use your pearly whites to open bottle caps!
More than 300 types of bacteria make up dental plaque.
The average woman smiles 62 times a day. The average man smiles about 8 times a day.
If you don't floss, you miss cleaning 40% of your tooth surfaces. Make sure you brush and floss twice a day!
Lips are 100 times more sensitive than your finger tips.
Our lips lose their plumpness over the years.
Science claims that kissing allows a biological information exchange and lets you take in the pheromones of your partner.