Petra Soap can provide the best buying experience to our customers
Manufacturing
Petra Soap is vertically integrated with both towel + liquid manufacturers and can save our fitness customers within these categories. Petra Soap can provide the best buying experience to our fitness customers with our ability to bundle: towels, wipes, liquids and vanity items and Nation Wide distribution.
Dedicated and direct manufacturing facilities allow for quick and agile production
Owned and joint-venture partnerships with manufacturing facilities across Bangladesh, Pakistan, India, Nepal and China, and have the capability of working on a wide product range
Branded product lines allow for consistent quality standards Shorter lead times
More consistent quality with traceability
Nationwide Distribution
Online Ordering & EDI Compliant
Toronto, Ontario
Calgary, Alberta
Buffalo, New York
Atlanta, Georgia
Honolulu, Hawaii
Los Angeles, California
Reno, Nevada
Houston, Texas
Ft. Wayne, Indiana
Honolulu, Hawaii
Petra Soap has being servicing over 4,000 facilities for the past five years. As illustrated by the map, Petra Soap has a world class distribution network that can meet any and all of your clubs fulfilment needs. The entire US is within a 2 day ship point from our warehouses.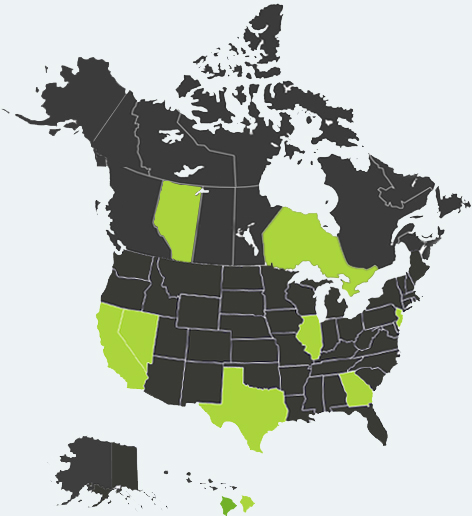 Products & Services
Towels
With hundreds of products and the exclusive Golden Mills Brands 8, the Anti-Theft System, why look anywhere else.
Wipes
We have multiple variety of wipes to fit every requirement - tile Gym Wipes and our very own Health E Wipes.
Liquids
From all natural high-end soap. to brand names like Gillette and Usterine. right down to our economic wizard system. we got every club covered.
Dispensers
We carry a wide variety of acrylics. from wide mouths to chrome finishes.

Contract Manufacturing
Product bundling allows Petra Soap to provide the best overall value to our customers. We understand the fitness industry and the various and evolving product trends. With our Fitness Focus approach, we aren't the Jack of all trades, but the Master of one.